SLX400E Soft Serve Ice Cream Machine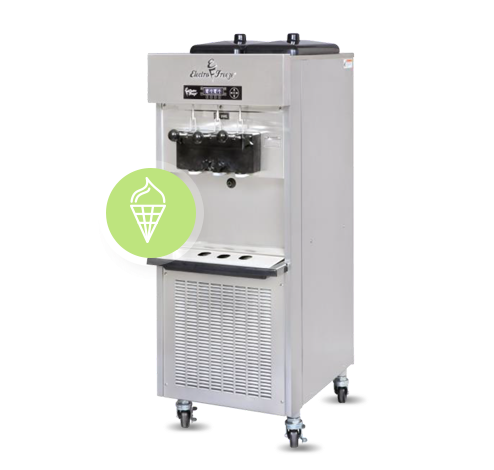 Our latest slim line, twin flavour plus twist soft serve ice cream machine, whether it be soft ice cream or frozen yogurt it produces the highest quality product and being gravity fed is very easy for staff to operate and clean.
The Electro Freeze Advantage
Virtual Quality Management SystemTM monitors Temperature and Consistency to provide superior taste and quality.
Multi-Function LED Display with manager smart tools.
Innovative Solutions providing the best product quality in the industry.
Self-Closing Handles making it ideal for self-service and eliminates waste
Exclusive Beater Design gently blends, reducing agitation and maintaining product quality and consistency.
Simple to Operate and easy to clean
Experience Tells Electro Freeze has been manufacturing high quality soft serve machines in the U.S.A. since 1929. Superior engineering, product innovations, sturdy construction, quality craftsmanship and dependable performance are Electro Freeze hallmarks.
All New Electro Freeze Machines are supplied in the U.K. with a Three Year Parts & Labour Warranty
3 Year Parts & Labour Warranty on all new soft serve machines