Published:15.10.2019
Electro Freeze at Mollie's Motel and Diner
We are pleased to announce that Mollie's Motel & Diner, part of Soho House & Co, have chosen Electro Freeze frozen treat equipment to create their Hand-Spun Milkshakes and Ice Cream Sundaes in order to give their customers the best possible frozen treats.
When Mollie's Motel & Diner first opened, they were using milkshake and ice cream machines from one of our competitors. However, the original machines were unable to consistently deliver the high-quality product required by the company and its customers. As a result, they chose to replace the original machines in both the busy restaurant and drive-thru with Electro Freeze machines. They now use two of our CS700 hand-spun milkshake machines and two CS4 soft ice cream machines and couldn't be happier.
Mollie's Motel & Diner, located in Faringdon, Oxfordshire, takes inspiration from the classic American diner so it is the perfect place for our luxury milkshake machines. The original Mollie's includes a motel, diner, drive-thru, and general store and has warranted great reviews (one of our favourite reviews: "the shakes are awesome").
Here are some example Google Reviews of how Mollie's customers are enjoying the incredible milkshakes from our machines.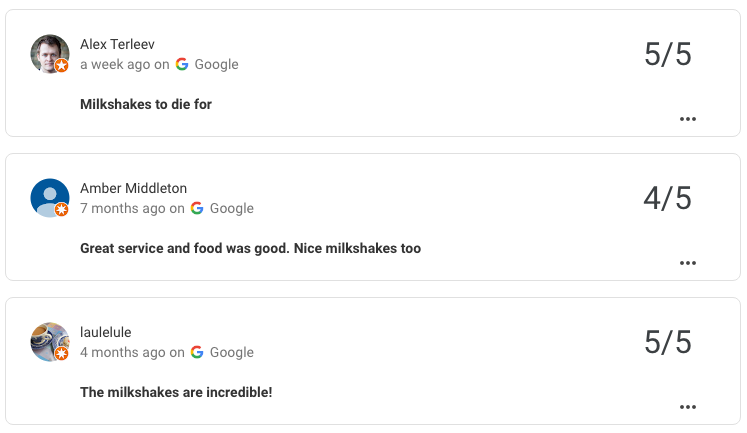 To find out more about our range of handspun milkshake machines and soft ice cream machines for business and commercial use please get in touch via our contact form or call us on 023 8062 9520. Our experienced team are on hand to discuss how our machines can open up new opportunities for your business.