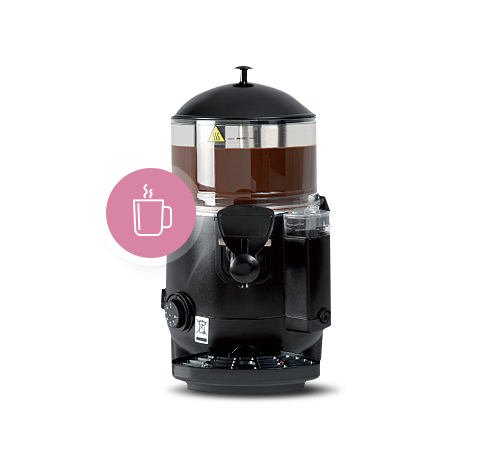 Our Hot Chocolate machine model CH105 allows you to serve the perfect luxurious chocolate drinks, it uses a patented Bain-Marie heating process with a non stick bowl and a gentle rotating paddle all ensuring the product is kept at the ideal temperature and consistency.
CH hot chocolate machines have been designed to heat and mix any kind of drink (tea, coffee, milk, mulled wine, etc.) and chocolate in a special way that ensures its smoothness and thickness. The machines prepare the hot chocolate simply and effortlessly using the professional "bain-marie" method, making for an excellent product and saving time.
Technical Features
Bain-marie heating product prevents burning
Continuous stirring maintains a perfect, lump-free consistency
Thermostat for adjusting temperature as required
Special anti-clogging tap
Stainless steel boiler, with thermal insulation
Non-slip feet
New product bowl that can be removed quickly
Large drip tray with water level gauge
Hot water tank with easy emptying process
To contact us regarding out hot chocolate machines click here.